My Inuyasha Shrine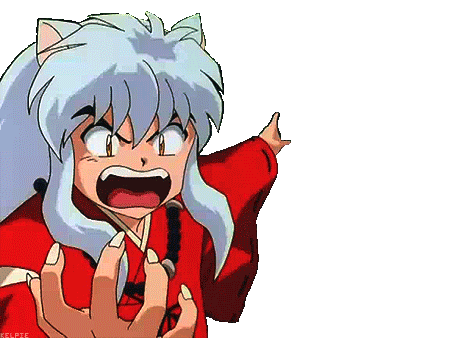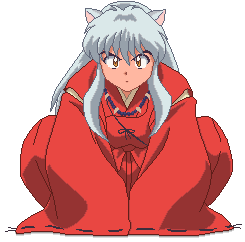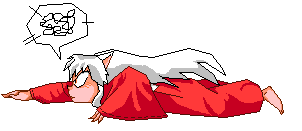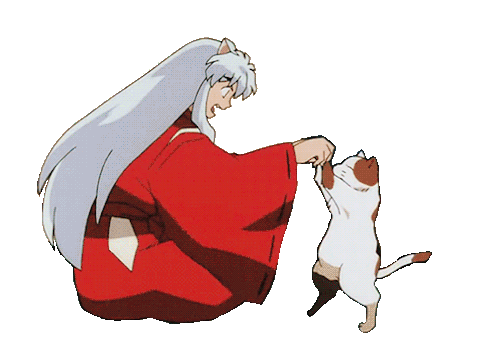 I would DIE for this dumbass dog !!!
ahem...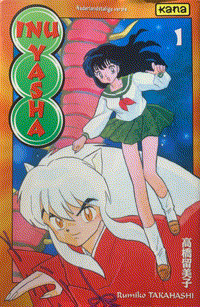 Inuyasha is a manga and anime series by industry legend and my real actual mother Rumiko Takahashi that ran from 1996 to 2008 totalling 56 volumes. It sports a very unique blend of imaginative historical fantasy incorporating elements of horror, comedy, and importantly: romance. Its main character, the titular half-dog-demon Inuyasha, is my dear sweet baby boy whom I wish nothing but love and happiness for. Inuyasha is one of the most important pieces of comfort-media in my life.

I started reading the manga basically on accident as a kid. I must have been about 10 years old when I found myself curiously scanning the manga section of a local comic book store. The first volume of Inuyasha caught my eye thinking the character on the cover was a cat girl with magical cat powers, so I brought it home. Then I started reading it. And the cute cat girl was actually a rude dog boy with a big sword, and the story was actually set in medieval Japan, and there were all these gory monsters, and there was blood, and guts, and centipede demons with fully uncensored tits.
I was sold.

Stupid Dog Boy and His Friends Fill my Heart with Childlike Joy...
In a certain way, to me this series symbolises my relationship with my inner child. When I think about its world and its characters, I feel connected to that 10-year-old me reading the manga for the first time. I never watched the anime as a kid, because I was scared it wouldn't live up to the manga, I was scared to be let down by a story I cared so deeply for. However almost a decade later I did finally decide to sit down and watch it. And right from the first episode, it was as if something clicked into place. Suddenly there was this feeling of reunion, and I became that kid again. Meeting these characters for the first time. Letting myself open up to get invested in a love-story for the first time, feeling all those feelings for the first time. It's an incredibly validating feeling, to be able to re-experience something you loved as a kid, and it completely holding up to your memory of how great it was. But more importantly, to be able to acknowledge and share in the feelings and interests of a younger me. A feeling of validation I wouldn't have gotten from any adults back then.
The Anime is Incredible but also Kinda Not Sometimes...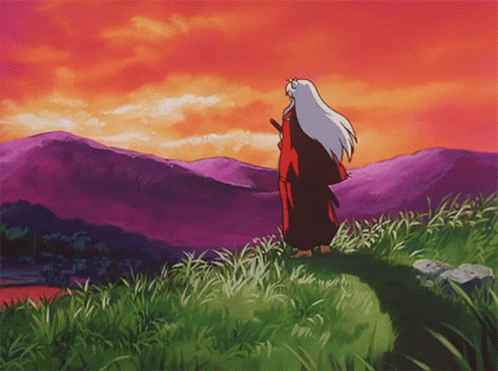 Don't get me wrong this anime is great, but it still pales in comparison to the imaginative, emotional, and comedic depth of the manga. The fact that I could still get this invested however speaks volumes. It does a good job at translating the events of the manga to a moving medium, and the cell animation mixes with the early digital effects in an extremely charming way, really bringing to life the magic of Inuyasha's world. The soundtrack by Kaoru Wada is also unbelievably gorgeous, and in many ways acts as the emotional core of the series. I cannot understate how well it compliments the story and characters, moreso than the animation on many occasions. Though since the anime runs for almost 4x the amount of volumes in the manga, after a season or two the story quality and consequently the emotional engagement starts to decline. The anime works great as a background watch though, and the final season makes good on a lot of issues so I've heard, I haven't reached it yet myself. However, if my incoherent rambling has somehow made you want to watch it for yourself, I strongly reccomend NOT watching the English dub. The English voice cast is certainly charming in its own way, but the stilted early 00's dub-isms and overall shrill performances do a great disservice to the characters in my opinion. Besides, no-one could possibly top Kappei Yamaguchi as Inuyasha, who sounds exactly like I always imagined Inuyasha in my head: scratchy, but never grating. smarmy, but never ingratiating. Vulnerable, but never melodramatic. He brings a complexity to the character, and a believability to the fact that ultimately, Inuyasha's powerful exterior acts to shelter a boy that was deeply, deeply traumatised. Overall the Japanese cast delivers way more nuanced performances than the English dub could ever allow for. I definitely reccomend the anime, but if you want to experience the story to it's fullest emotional potential, the manga is where it's at.
will be continued...